Fire show
We can organize fire equestrian shows composed from individual horse stunt performances or night performance in the form of an attractive story. We participated in several fire shows in the Czech Republic and abroad, e.g. as a part of knights tournaments in Munich (Germany) or a big fire show in the western town Šiklův mlýn located near Zvole nad Pernštejnem (Czech Republic). The show is accompanied by music and special pyrotechnic effects.
Types of show that can offer:
performance with torches
choreography with a burning pole and chain
riding through fire
jumping over burning obstacles
night knight tournament (burning rings and fire joust)
the story of "Good and Evil"
burning horse
There are certain conditions that must be fulfilled in order to perform our fire show. These conditions will be set after the further agreement (e. g. a suitable surface of a tiltyard, sufficient space and other safety measures).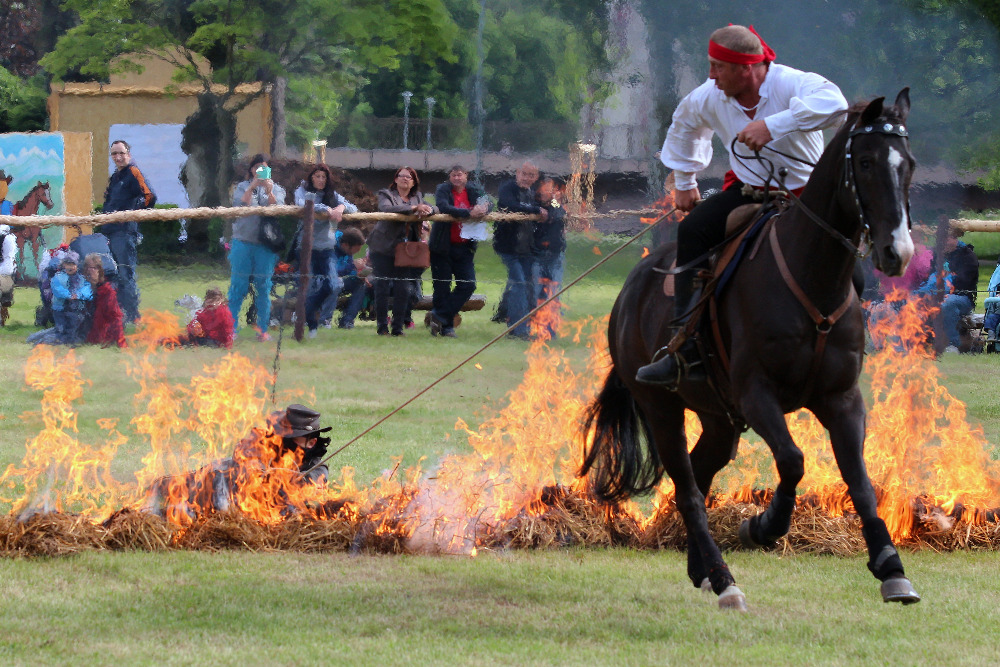 © 2021 Jana Jelenová Horse Stunt Team